Peacock memory book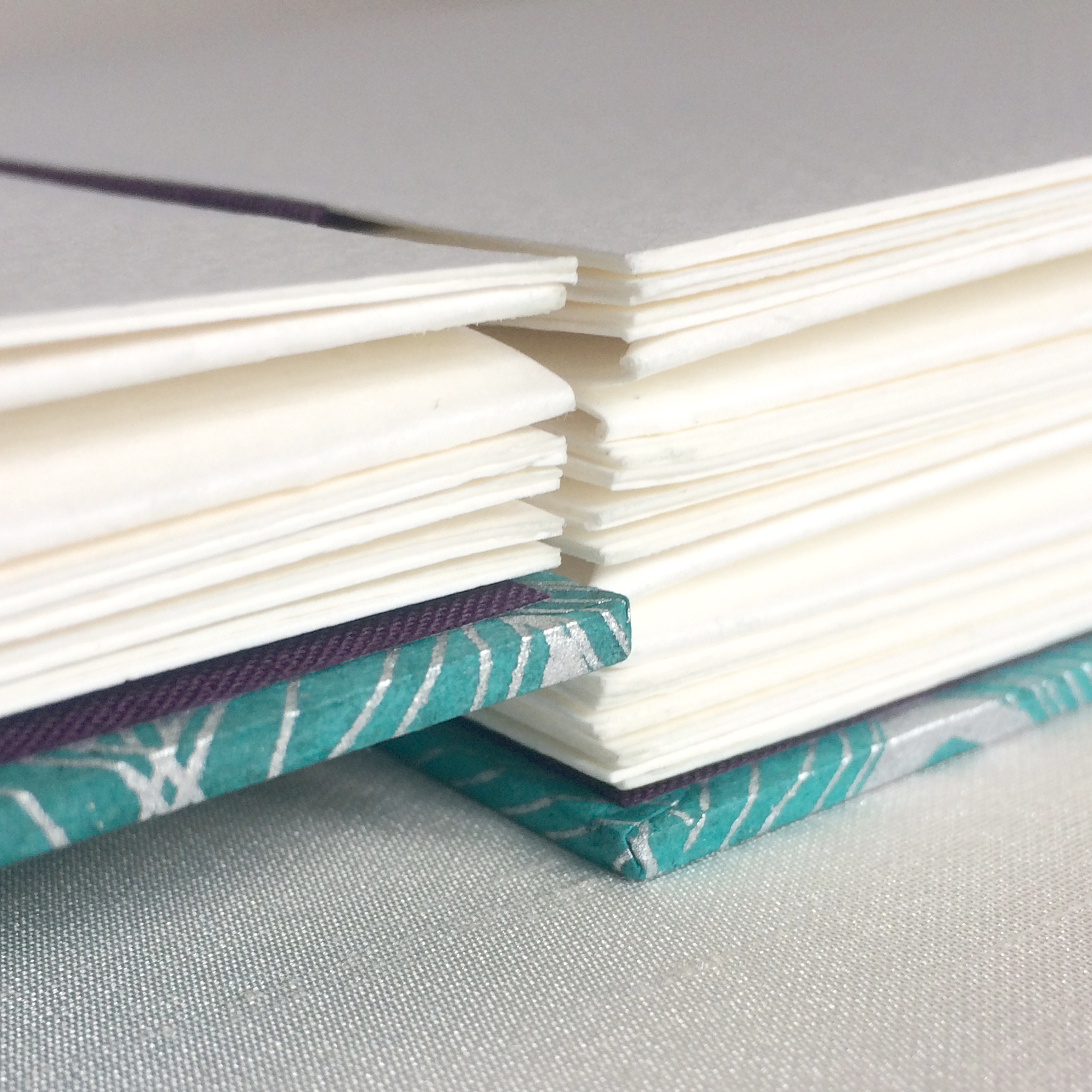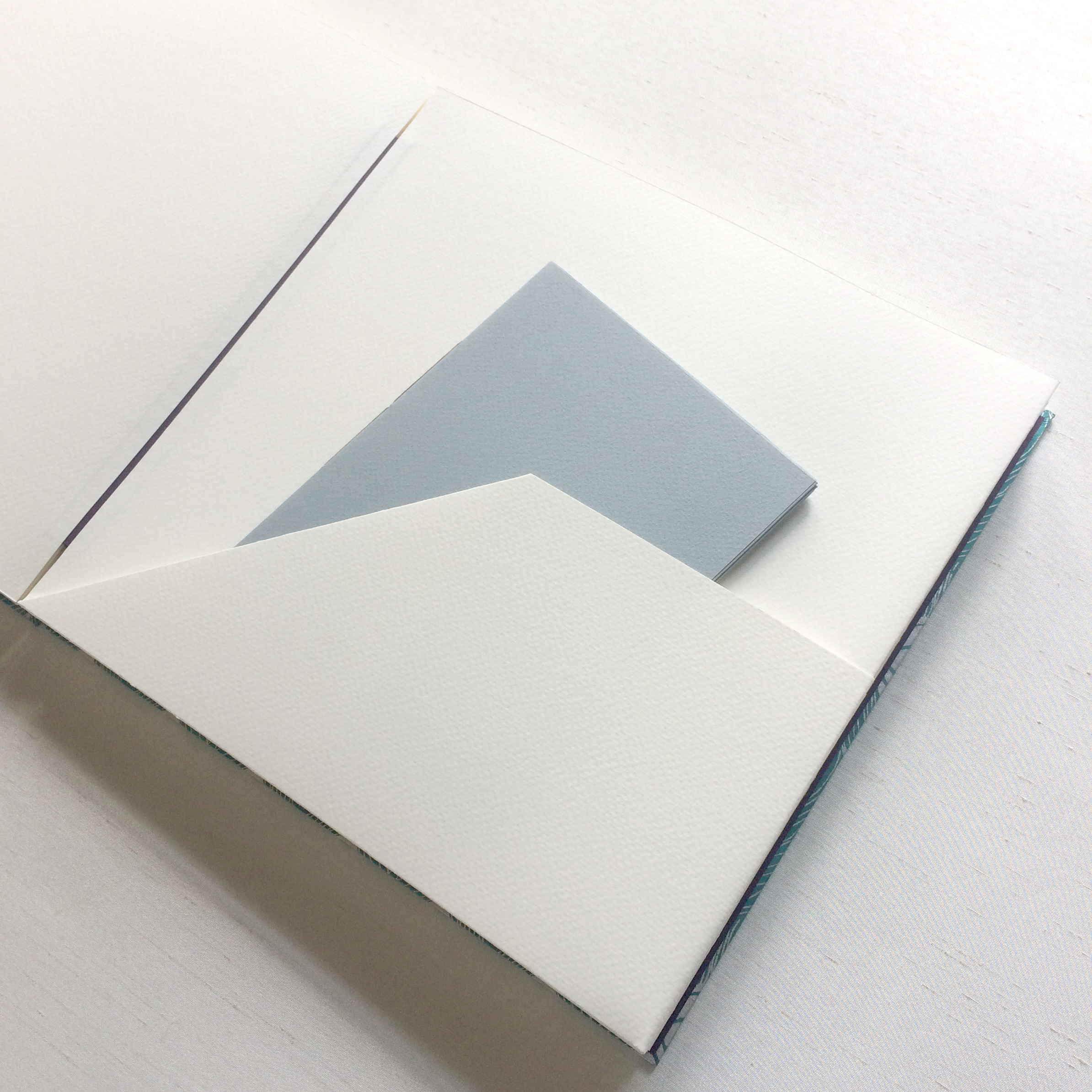 This is a handmade drop back box and memory book I made as a present for a baby. The album has 32 pages – two for each year of her life until her 16th birthday. It also has several pocket pages for mementos. The binding style is a Japanese accordion album which expands along the spine as you add the photographs and other mementos.

I chose a beautiful teal green paper with silver peacock feathers screen-printed on the handmade paper. The spine is a rich purple cloth, matching the drop back box it is kept in. The customised box has a greeny-purple ribbon which changes colour under different light - evoking the colours of a peacock feather. This handmade box will protect the memory book for years to come.

This handmade memory book measures 30 x 30 x 5 cm.