Vintage lace wedding set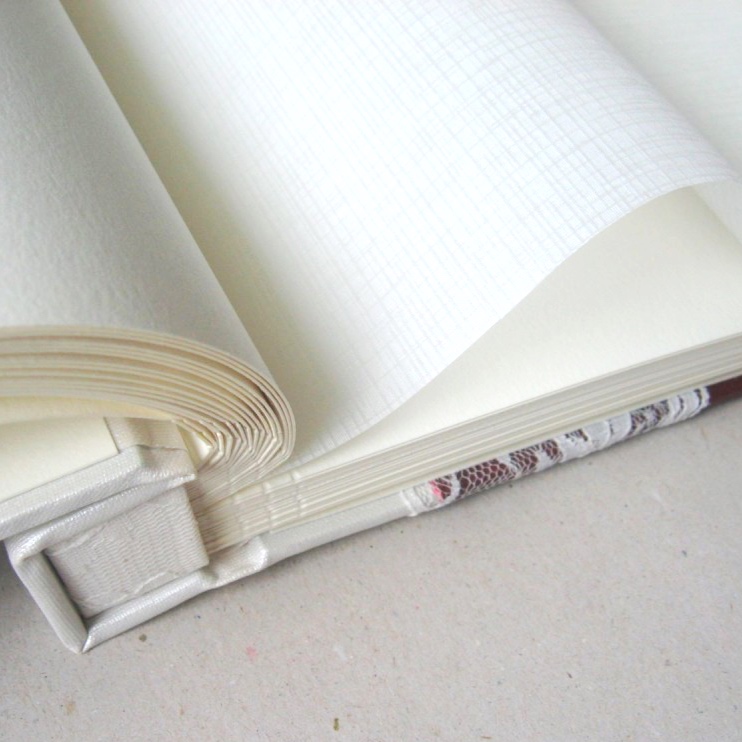 This wedding set has a wonderful nostalgic feel: the bride had special memories of leafing through her own mother's album when she was young and wanted something that would remind her of this whilst retaining a modern edge.
The wedding set consists of a Polaroid guest book and a large album for general wedding photos where guests fill it with photos and messages on the day. This type of binding is called a five-hinge binding. Each book comes with custom-made slipcases to protect the books for future years.
The lace used matches the lace on the wedding invitations, tying eveything together. I sketched several different cover visualisations based on suggestions the couple had and then they chose their favourite design.