Seachange artist's catalogue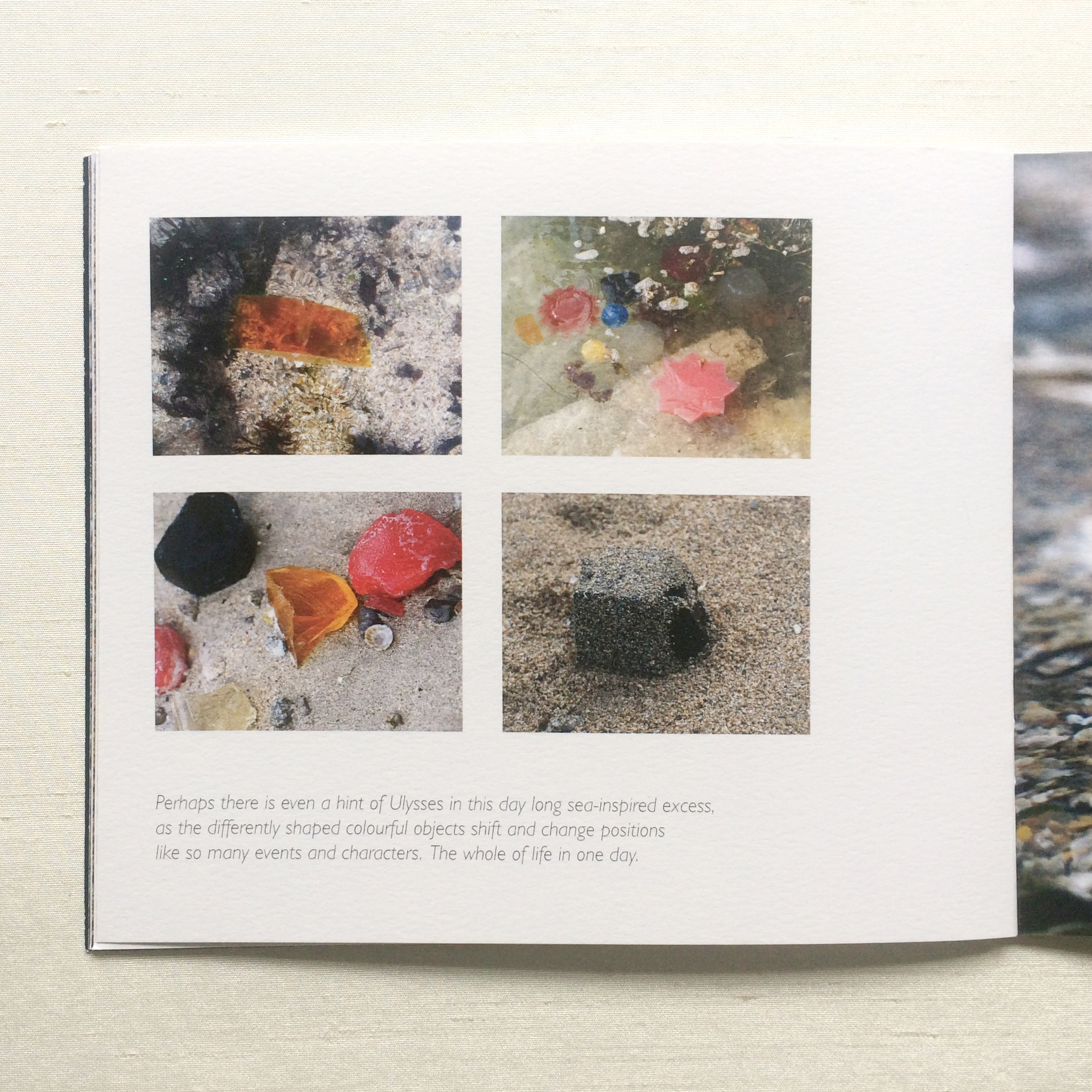 This catalogue documents an installation 'Seachange' by artist Patricia McKenna. The installation took place on Sandycove Beach - a popular bathing area in Dublin. 350 brightly coloured gelatine forms were placed on the beach at low tide in the morning. With the rise and fall of the tide, the pieces moved to and fro over the course of the day - some dissolving, some returned later at ebb tide.
I worked closely with Patricia to design a catalogue that would reflect the time-based nature of her installation, with the narrative moving from dawn to dusk.
The catalogue was printed and bound by Hederman Graphic Solutions.