Perfectly Ordinary artist's book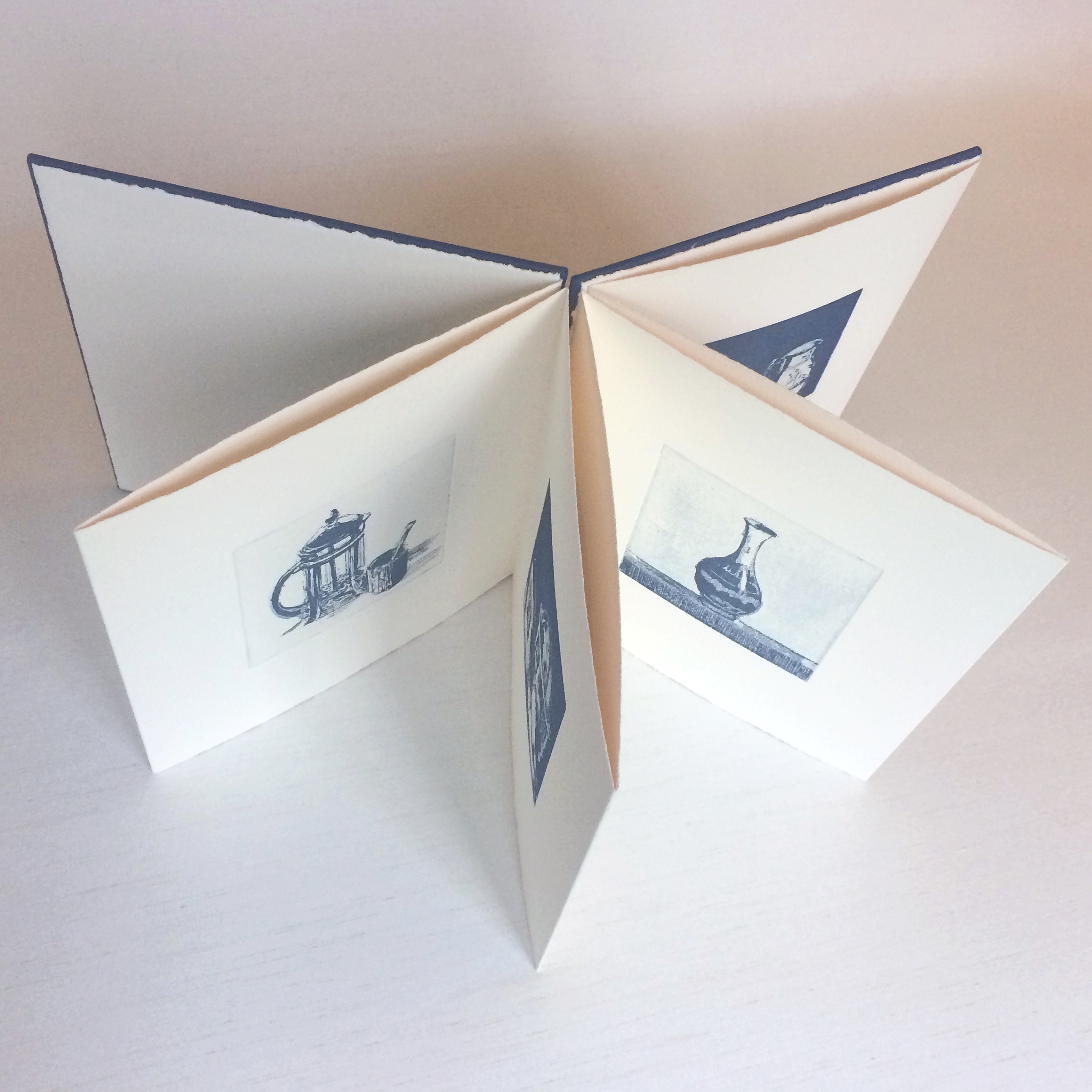 I recently had the privilege of working with printmaker Ruth O'Donnell, binding an artist's book and two portfolios for her exhibition 'Perfectly Ordinary'. Her artist book consists of a series of aquatint etchings printed using a striking cobalt blue ink. These are bound into an simple accordion book with a darker blue cover.
This handmade artist's book measures 20 x 20 x 2 cms.